Thailand is located in the south-central part of South Asia island, sunshine time is more than 10 hours a month, this advantage is very suitable for solar bracket system. One of the villages, Banpu, started such a project. The technical team of Chiko connected with each other to design a unique household tile roof scheme for the village, so that different types of tile roof can be installed.
泰国位于亚洲中南亚岛中南部,日照时间月均在十小时以上,这种优势十分适合太阳能支架系统。其中一个村落-Banpu就开启了这样的工程,由晨科的技术团队对接,为这个村落设计独特的户用瓦屋顶方案,使不同类型的瓦屋顶都可以得到安装。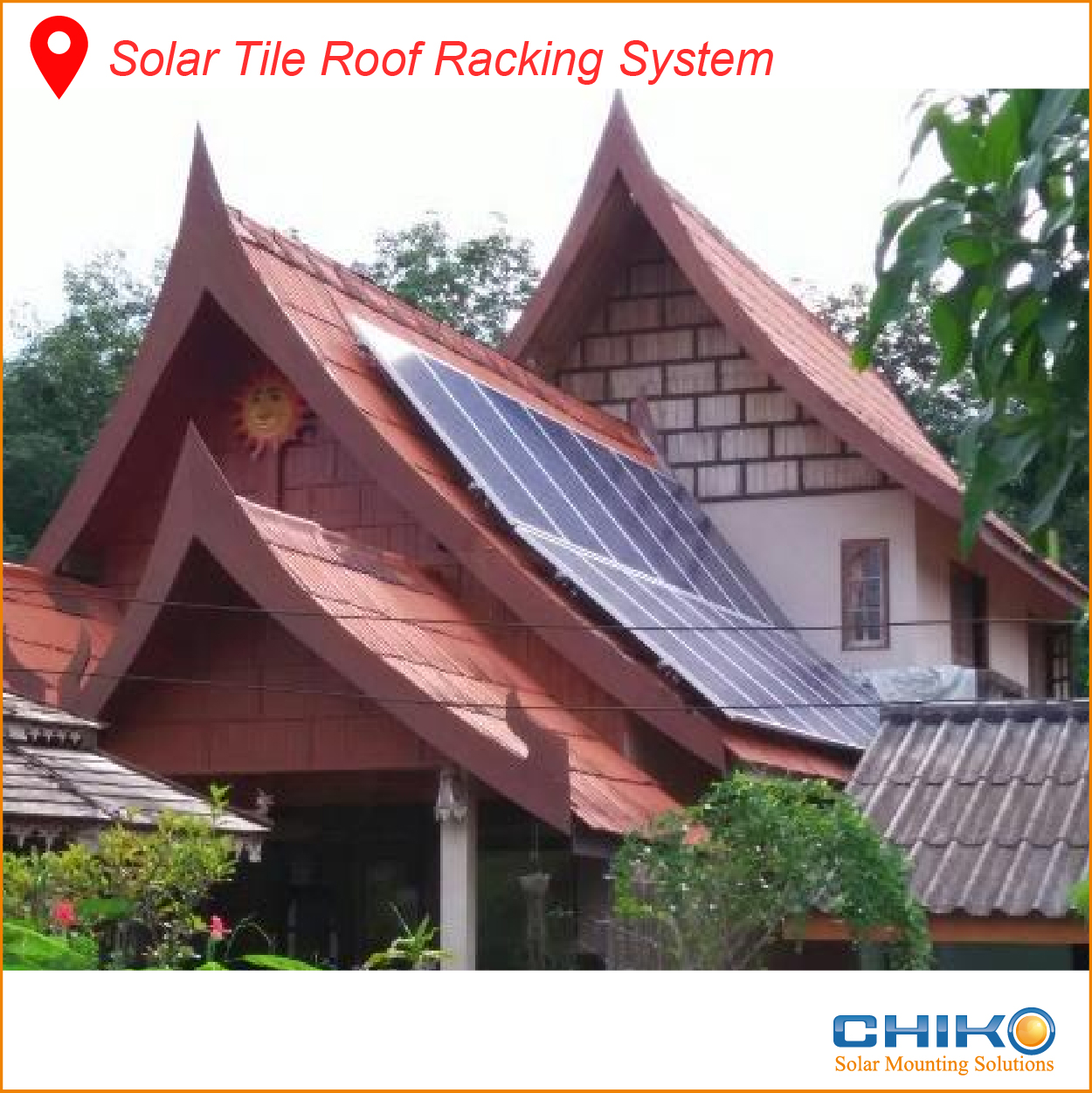 The system uses self-lock hanger bolt L feet bolt to push the screws through the tile, then tighten the two bolts to secure it, and a black leather pad to keep water out. This system is easy to install quickly, all parts are pre-assembled, greatly saving the installation time. And we will provide professional guidance, some local workers through simple teaching can install.
这套系统采用了双头螺栓L脚,使螺丝穿过瓦片,再拧紧两头螺栓,从而达到紧固,再加上黑色皮垫来防水。这套系统安装起来方便快速,所有配件都是预组装好的,大大节省安装的时间。并且我们会提供专业的指导,一些当地工人通过简单教学便可以安装。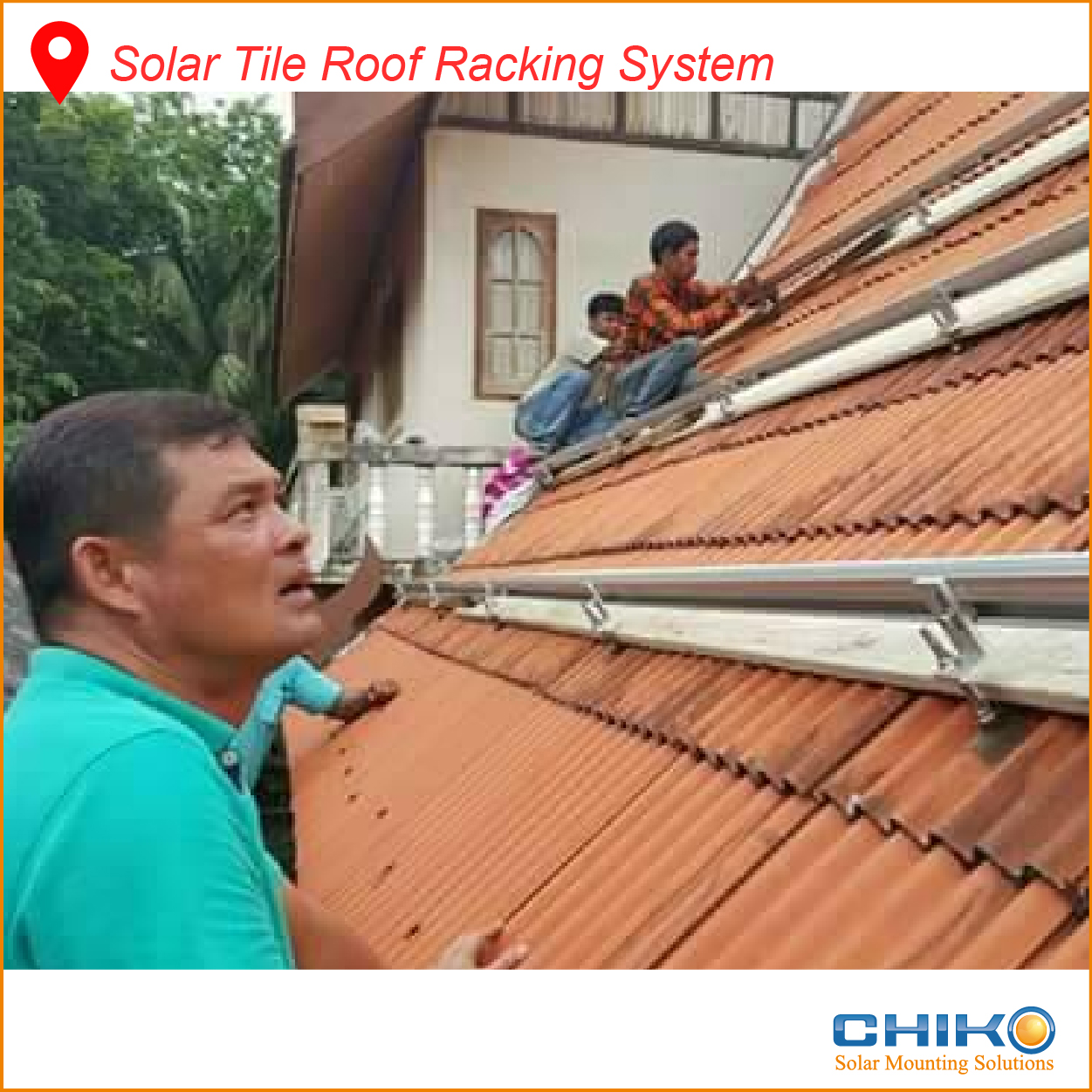 Since its establishment in 2011, Shanghai Chiko has been focusing on the research of solar mounting system, serving tens of thousands of global customers, and cooperating with some major customers till now. Chiko has integrated services, more than 20000+㎡ factory, more than 40+ patent certificates, and has more than 100 people service team.
上海晨科自2011年成立以来,专注于研究光伏支架系统,服务了数以万计的全球客户,并且与一些大客户合作至今。晨科拥有一体化的服务,超20000+㎡的工厂,超过40+的专利证书,并拥有超百人的服务团队。
Chiko Solar a variety of efficient and flexible solar bracket solutions are waiting for you here! Welcome to consult!
晨科太阳能各种高效灵活的光伏支架解决方案在这里等你! 欢迎咨询!



Above news from CHIKO Sales & Marketing department
Add: No 680 Xingwen Rd. Jiading dist. Shanghai 201801 China
Email: Chiko@Chikolar.com
Website: http://www.chikolar.com
Fax : +86 (21)59972938
Phone: +86(21) 59972267 59973712 59973713--811