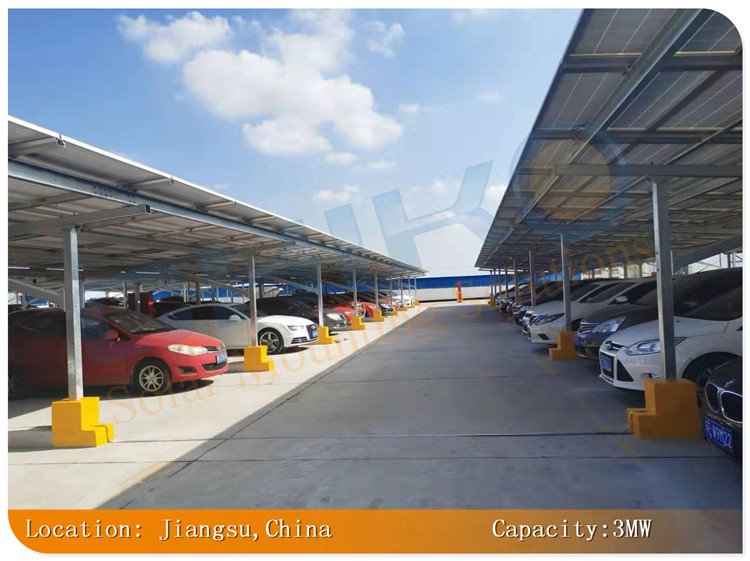 Installed capacity: 3MW
Installed capacity: Changshu, China, China
Installation type: carport
Product advantages: Quick & easy installation,suitable for all types of components, Two parking spaces standardized & waterproof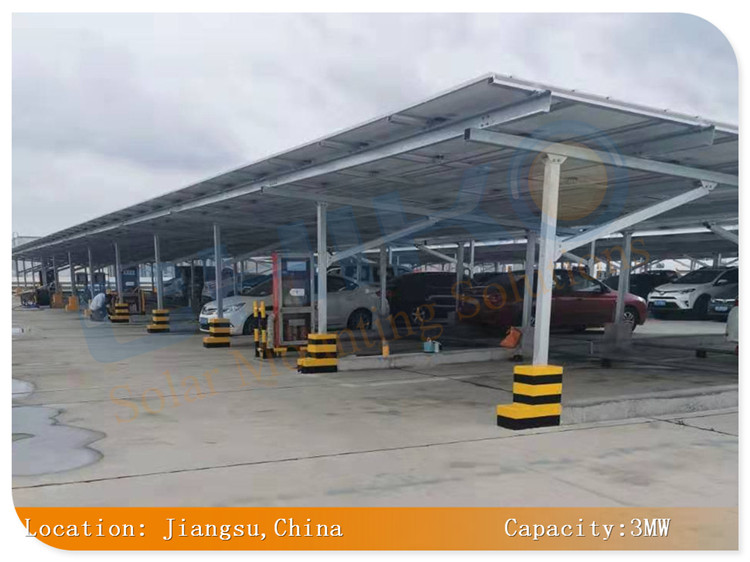 CHIKO's carport is mainly suitable for flat ground and residential areas. It can be prefabricated with cement foundation. The material is selected from high-grade anodized aluminum AL6005-T5. The high-quality raw materials and excellent anti-corrosion performance ensure that its wind load can reach up to 60m/s. Use Life expectancy is over 30 years. CHIKO solar carports are sold to more than 30 countries and regions. They have many projects and large shipments, which has a very large cost advantage. At the same time, photovoltaic carports can replace traditional carports, can park and generate electricity, and enjoy 25 years of power generation revenue.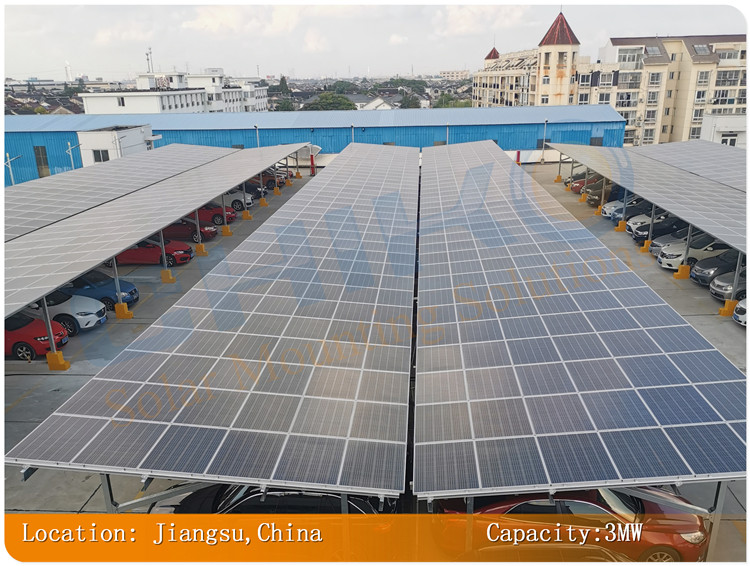 Waterproofing of carports is a problem that photovoltaic owners around the world will worry about. In terms of waterproofing, CHIKO abandons the traditional glue application method and adopts a uniquely designed sealing strip to waterproof, which solves the problem of water leakage such as loose rubber strips and water leakage.
In terms of safety performance: CHIKO has 9 years of carport design and installation experience. Each plan is simulated by a professional technical team according to the project engineering to ensure the overall safety of the project bracket and the quality guarantee period is 10 years.

Above news from CHIKO Sales & Marketing department
Add: No 680 Xingwen Rd. Jiading dist. Shanghai 201801 China
Email: Chiko@Chikolar.com
Website:
http://www.chikolar.com
Fax : +86 (21)59972938
Phone: +86(21) 59972267 59973712 59973713--811