A few days ago,
CHIKO
Solar's 1.1MW all aluminum ground
solar mounting system
project in Japan was officially connected to the grid and put into operation. The project is located in Chiba Prefecture, Japan. The project adopts the standard scheme designed by
CHIKO
Solar aluminum solar bracket. At the same time, during the construction process, it is optimized according to the local wind speed, snow and land conditions and other relevant environmental conditions.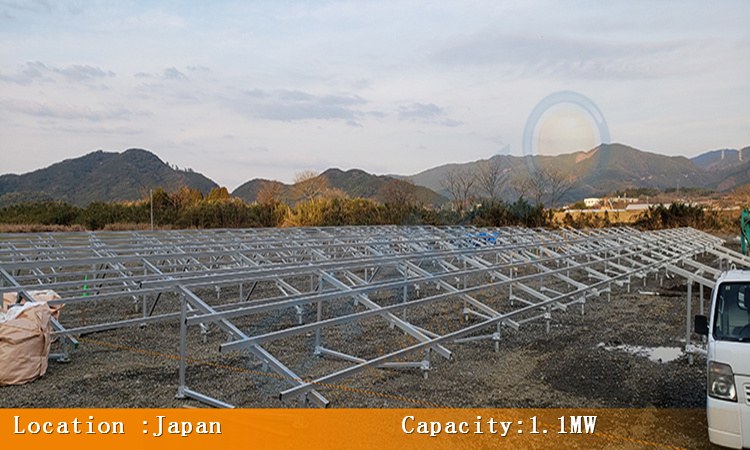 Installed capacity: 1.1MW
Project location: Japan
Products used: ground solar mounting system T2VC series
CHIKO Aluminum T2VC solar mounting system is designed and manufactured for solar power plants. This type of mounting is flexible in installation, has a wide range of applications, and adapts to any configuration, any terrain and any foundation.
Compared with all-steel brackets, aluminum solar mounting systems have attracted wide attention when they came out because of their beautiful appearance, never rust, light-weight materials, and saving transportation and installation costs. At the same time, the recycling value of aluminum alloys The power station has a high degree of value preservation and also made a contribution to the environment.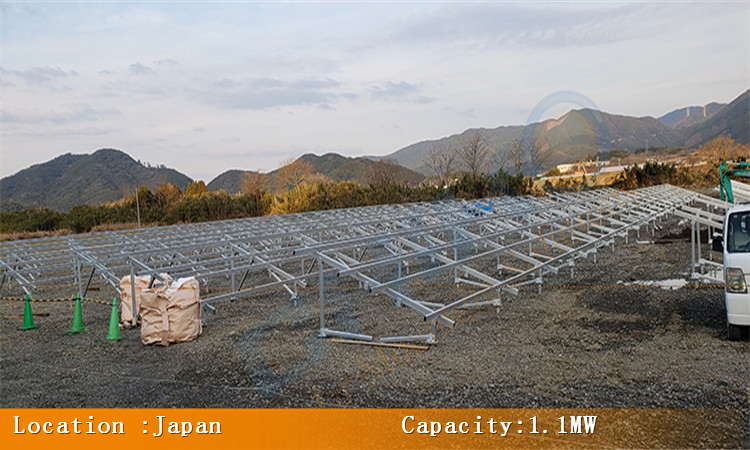 It is reported that the most prominent design advantage of CHIKO's all-aluminum solar bracket is to simplify the installation, which is embodied in various detailed node designs. For example, the height of the connecting part of the column and the ground anchor bolt can be adjusted to ±50mm, which makes the field operation more convenient and efficient.
CHIKO's business team is rooted in the local area and has been deeply involved in the Japanese photovoltaic mounting market for several years. It is well versed in the strict requirements of Japanese customers. With its rich experience, rigorous design, high-quality products and fast service response, it has won the favor of many customers. At present, the Japanese photovoltaic market is dominated by large-scale ground-based power stations. Our current goal is to continue to consolidate the Japanese market share and simultaneously develop more domestic and overseas markets. We have been moving forward and walking continuously to help promote the development of the global new energy industry .

Above news from CHIKO Sales & Marketing department
Add: No 680 Xingwen Rd. Jiading dist. Shanghai 201801 China
Email: Chiko@Chikolar.com
Website:
http://www.chikolar.com
Fax : +86 (21)59972938
Phone: +86(21) 59972267 59973712 59973713--811