CHIKO Solar has once again achieved remarkable achievements, successfully completing the 120MW fixed support project in Guangdong Tongwei project. The completion of this project has further consolidated CHIKO's reputation in the renewable energy industry.
晨科太阳能再次取得了令人瞩目的成就,我们成功完成了在广东汕尾海丰通威的120MW固定支架项目。这一项目的完工并进一步巩固了晨科在可再生能源行业的声誉。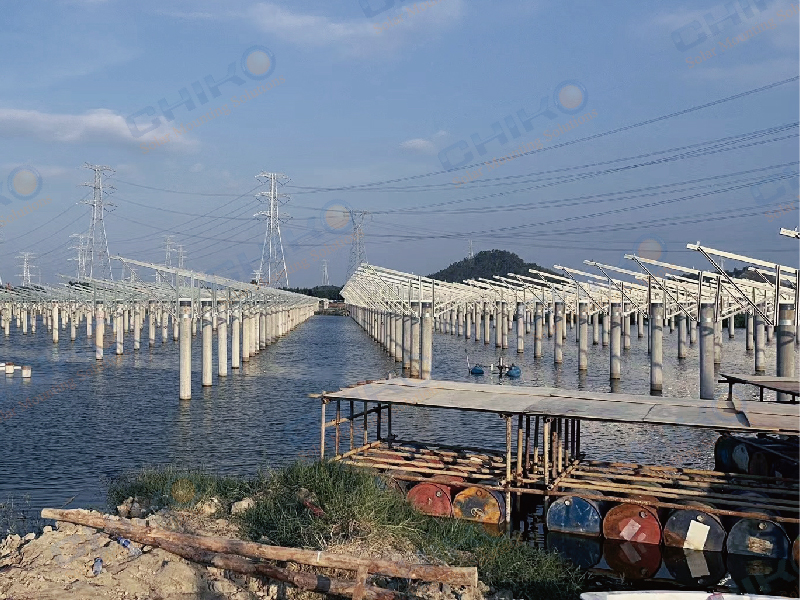 The fixed support project is located in Haifeng Tongwei, Shanwei, Guangdong, covering a large area of land. The team of CHIKO Solar has invested a lot of effort in the project planning and design stages, ensuring that every detail can optimize the layout of photovoltaic modules and the absorption efficiency of solar energy to the greatest extent possible.
该固定支架项目位于广东汕尾海丰通威,覆盖了大片土地面积。晨科太阳能的团队在项目规划和设计阶段投入了大量精力,确保每个细节都能够最大程度地优化光伏组件的布局和太阳能的吸收效率。
During the construction process, we strictly implemented on-site management and safety standards to ensure the smooth progress of the project. CHIKO is equipped with an experienced project team, which ensures timely delivery of the project schedule through efficient and reasonable work arrangements. In addition, CHIKO Solar actively communicates with local governments and communities, fully considering factors such as land use and environmental protection, to ensure the sustainability and social responsibility of the project.
在施工过程中,我们严格执行了现场管理和安全标准,确保了项目的顺利进行。晨科配备了一支经验丰富的项目团队,通过高效合理的工作安排,保证了工期的准时交付。此外,晨科太阳能还积极与当地政府和社区沟通,充分考虑了土地利用和环境保护等方面的因素,确保项目的可持续性和社会责任。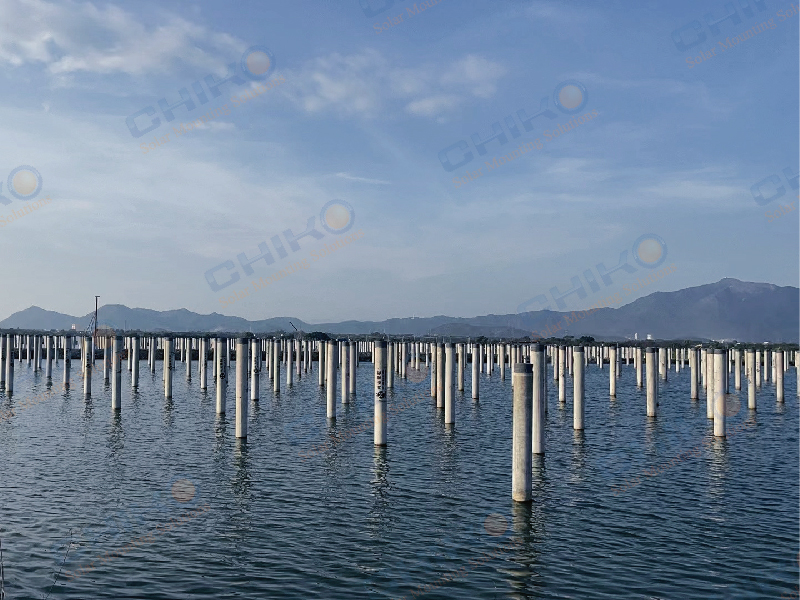 The completion of the fixed support project has played a positive role in promoting the local economy and renewable energy development. On the one hand, the construction process of the project has created a large number of employment opportunities for the local area, promoting local economic growth. On the other hand, the implementation of this project will significantly increase the local clean energy supply, reduce dependence on traditional energy, and provide local residents with more environmentally friendly and sustainable energy choices.
该固定支架项目的完工对当地经济和可再生能源发展起到了积极的推动作用。一方面,项目的建设过程中为当地创造了大量就业机会,促进了当地经济的增长。另一方面,该项目的投入使用将大幅提高当地的清洁能源供应,减少对传统能源的依赖,并为地方居民提供更加环保和可持续的能源选择。
CHIKO Solar successfully completed the photovoltaic power project of Guangdong Haifeng Tongwei, demonstrating once again our outstanding capabilities and technical advantages in the field of photovoltaic brackets. CHIKO's professional team, innovative design, and strict management have made significant contributions to the success of the project. This achievement not only reflects the strength and reputation of CHIKO Solar, but also sets a good example for the development of the renewable energy industry.
晨科太阳能成功完成广东海丰通威的光伏项目再次展示了我们在光伏支架领域的卓越能力和技术优势。晨科的专业团队、创新设计和严格管理为项目的成功做出了重要贡献。这一成果不仅体现了晨科太阳能的实力和信誉,也为可再生能源行业的发展树立了良好的典范。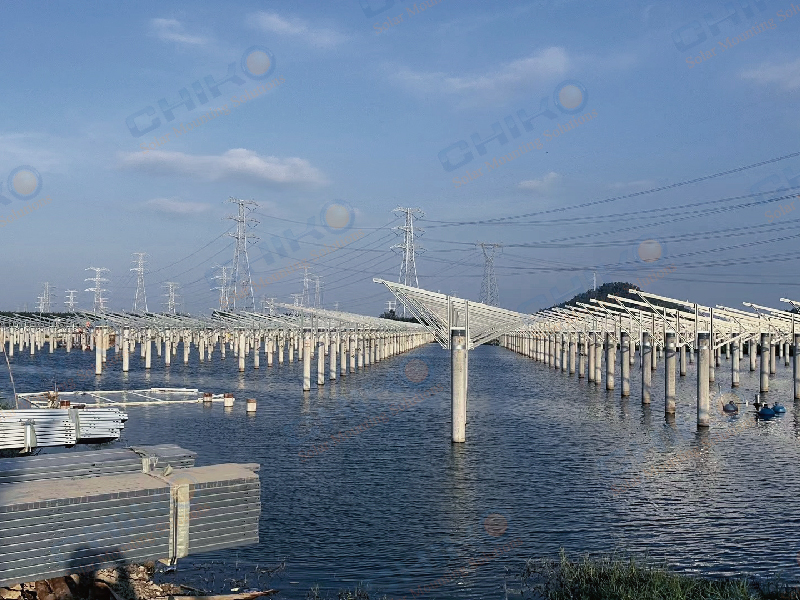 Looking forward to the future, we look forward to CHIKO Solar's continued break throughs and innovations in the field of photovoltaic brackets. To contribute to the development of the entire photovoltaic power generation industry towards a more efficient and sustainable direction. At the same time, CHIKO Solar will continue to devote itself to the research and application of renewable energy technologies, making greater contributions to the global transformation of clean energy.
展望未来,期待晨科太阳能在光伏支架领域继续取得更大的突破和创新。以此为整个光伏发电行业向更高效、可持续的方向发展贡献自己的一份力量。同时,晨科太阳能将继续致力于可再生能源技术的研究和应用,为全球的清洁能源转型做出更大的贡献。
Any type of solar mounting system your project need, free to consult CHIKO, free to discuss and help you to achieve the target. CHIKO team beside you, CHIKO Solar mounting surround the world.

Above news from CHIKO Sales & Marketing department
Add: No 680 Xingwen Rd. Jiading dist. Shanghai 201801 China
Email: Chiko@Chikolar.com
Website: http://www.chikolar.com
Fax : +86 (21)59972938
Phone: +86(21) 59972267 59973712 59973713--811