On a factory building somewhere in Serbia, our protagonist today - #016 Solar Mini Rail System is installed. The system includes #16 mini rails, medium voltage (set), side pressure (set), easy and quick to install, and greatly saves time and cost. Suitable for trapezoidal color steel tile roof, the material used is AL6005-T5, the surface is anodized, the accessory material is SUS304, and the warranty is more than ten years.
在塞尔维亚的某地厂房上,安装着我们今天的主角--#016mini导轨系统。这套系统包含#16mini导轨,中压(套装),侧压(套装),安装起来方便快速,大大地节约时间成本。适合梯形彩钢瓦屋顶,使用的材质是AL6005-T5,表面阳极氧化,配件材质为SUS304,质保十年以上。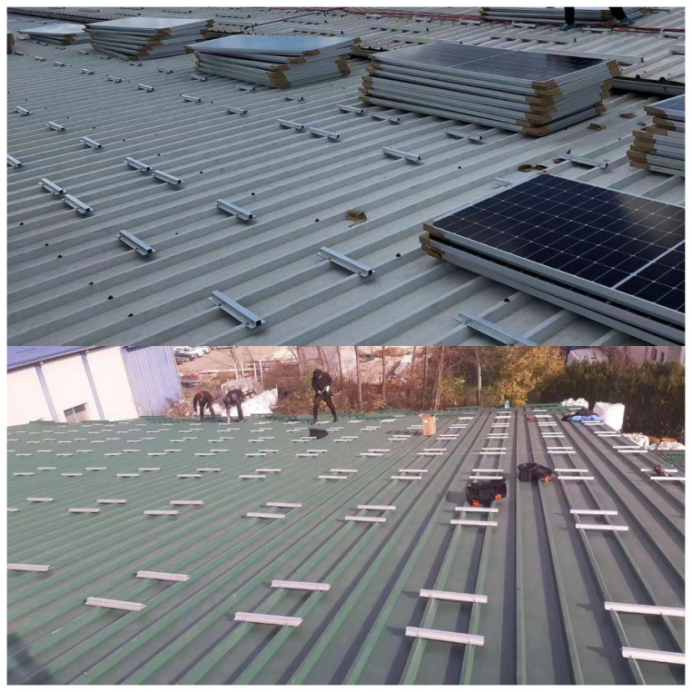 We also have more color steel tile roof solutions, adapt to different shapes of color steel tile roof. According to your needs, we independently design a suitable plan for you to maximize the solar energy utilization of your project.
我们还有更多彩钢瓦屋顶方案,适应不同形状的彩钢瓦屋顶。根据你的需要,为你独立设计一个合适的方案,让你的项目太阳能利用率达到最高。
According to different needs, Chiko's technical team will work out different schemes, and make your scheme the lowest cost and the highest efficiency. Chiko has a workshop of 30000 ㎡, one-stop service, and all support products are guaranteed for more than 10 years.
根据不同的需求,晨科的技术团队会计算出不同的方案,并且使你的方案是最低的成本,最高的效率。晨科拥有30000㎡的厂房,一站式的服务,并且所有支架产品均质保十年以上。
Please consult us for more high-quality solar mounting system solutions!
更多高品质太阳能支架系统解决方案请咨询我们!



Above news from CHIKO Sales & Marketing department
Add: No 680 Xingwen Rd. Jiading dist. Shanghai 201801 China
Email: Chiko@Chikolar.com
Website: http://www.chikolar.com
Fax : +86 (21)59972938
Phone: +86(21) 59972267 59973712 59973713--811