New Year's new project! A few days ago, we have done a solar mounting system project with agro-solar complementation. Agro-solar complementation: also known as solar agriculture, is a non-pollution and zero-emission feature of solar power generation, which is organically combined with high-tech greenhouses (including agricultural planting greenhouses and breeding greenhouses). The solar power generation device is laid on part or all of the sunny side of the greenhouses. It has both power generation capacity and can provide crops Edible fungi and animal husbandry provide suitable growth environment to create better economic and social benefits. There are mainly solar agricultural planting greenhouse, solar breeding greenhouse and other modes.
新年新项目!几天前,我们完成了一个太阳能安装系统项目,该项目与农业太阳能互补。农业太阳能互补:又称太阳能农业,是太阳能发电的一种无污染、零排放特征,与高科技温室(包括农业种植温室和养殖温室)有机结合。太阳能发电装置安装在温室阳光充足的一侧。它既有发电能力,又能提供农作物食用菌和畜牧业提供适宜的生长环境,创造更好的经济和社会效益。主要有太阳能农业种植温室、太阳能养殖温室等模式。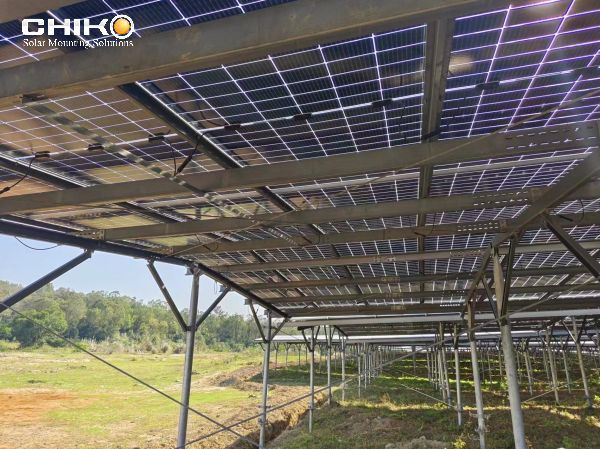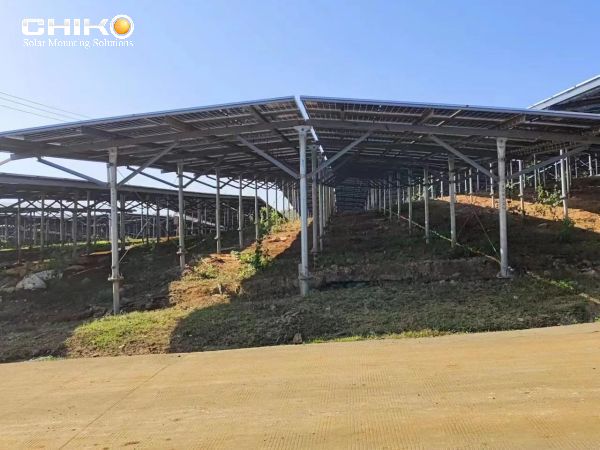 The project is located in Qiongshan Xinyi, Haikou, with a size of 60MW. After the design of Chiko's technical team, the foundation used in this system is the ground nail, which is deeply embedded in the soil and fixed, and the top and the bottom of the main leg are reinforced with bolts, and then the main beam is supported by the inclined beam, with C-shaped steel guide rail and medium lateral pressure, so the whole system is very firm and durable.
此次项目位于海口琼山信义,项目大小为60MW。经过晨科的技术团队设计,这套系统所使用的地基为地钉,深深打入泥土中固定,并且顶部与主腿底部用螺栓再加固,再用斜梁支撑主梁,搭配C型钢导轨以及中侧压,整个系统就十分牢固耐用。
Chiko has integrated customized services, from customized solutions to processing and production, and finally to packaging and shipment, which can solve your needs in solar mounting solutions in a one-stop manner. For more product details, please contact us!
晨科拥有一体化的定制服务,从定制方案到加工生产,最后到包装出货,可以一站式解决您在光伏支架解决方案的需求,更多产品细节请联系我们!

Above news from CHIKO Sales & Marketing department
Add: No 680 Xingwen Rd. Jiading dist. Shanghai 201801 China
Email: Chiko@Chikolar.com
Website: http://www.chikolar.com
Fax : +86 (21)59972938
Phone: +86(21) 59972267 59973712 59973713--811