Nowadays, aluminum alloy
solar mounting system
are becoming more and more popular, gradually replacing stainless steel and iron stents. So do you know why aluminum alloy solar panel brackets are so popular? As a world-renowned photovoltaic bracket manufacturer, with years of practical experience in production, Chenke Solar will give you a specific explanation.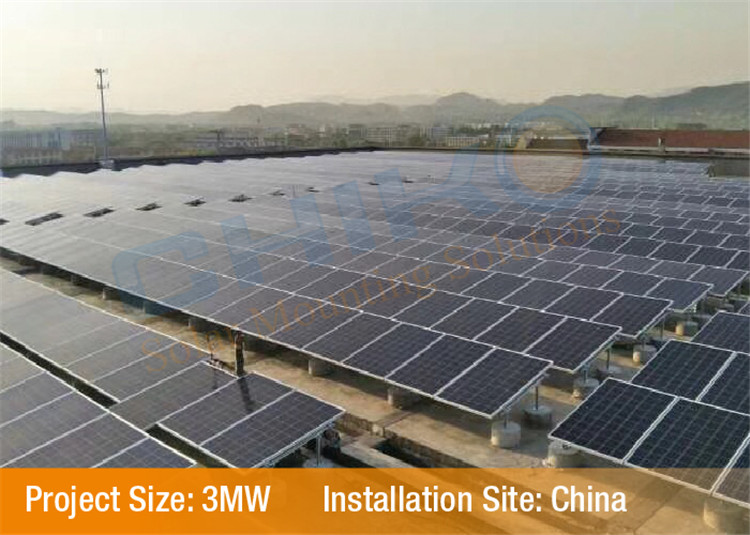 There are many solar panel brackets on the market, and many customers will have questions when choosing, such as the corrosion resistance of the bracket? How stable is it? Inconvenient for the installer? These issues become less important with the use of aluminum alloy profiles.
From the appearance point of view, after the surface of the aluminum alloy
solar mounting system
is anodized, an oxide film will be formed to reduce the contact between air and the surface of the profile, thereby having an anti-corrosion effect. In addition to anodic oxidation, the surface treatment of profiles also includes spraying, frosting, etc., which have a wide range of applications.
From the perspective of processing methods, the processing methods of the solar panel bracket are diversified, so naturally its cross-section will also be diversified. Aluminum alloy can be extruded or bent. Extrusion is the original traditional production method, but now there are many other methods, which can accelerate the production speed, thereby shorten the construction period, complete the assembly and put it into use .
From the perspective of maintenance cost, the profile does not need to be maintained in the later stage, nor does it need to be painted, and the maintenance cost is low. The personnel do not need to deliberately check regularly, reducing the investment of manpower, material resources and time.
From the perspective of installation methods, the installation methods adopted by the aluminum profiles are all connected by accessories, without punching, and assembly and disassembly are convenient. And there are various connection methods, you can choose the internal connection method or the external connection method to meet the different needs of customers.
From the perspective of stability, although the aluminum alloy solar mounting system is connected by accessories, the connection strength is high, and it is not affected by the environment. It is strong and has a long use time and good stability.
Chenke Solar has been focusing on manufacturing and designing solar panel bracket systems for more than 10 years. Chenke products have been installed and used in more than 60 countries and regions, with a cumulative installed capacity of more than 15GW. At the same time, we can provide special designs, any other problems, and more solutions, please contact us!

Above news from CHIKO Sales & Marketing department
Add: No 680 Xingwen Rd. Jiading dist. Shanghai 201801 China
Email: Chiko@Chikolar.com
Website:
http://www.chikolar.com
Fax : +86 (21)59972938
Phone: +86(21) 59972267 59973712 59973713--811