Dear valued customers of CHIKO Solar,
With the upcoming Labor Day holiday, we would like to inform you of our company's holiday schedule in advance. Please be advised that:
According to the latest arrangements, our company will be closed for five days from April 29th (Saturday) to May 3rd (Tuesday). During this period, our normal operations and services will be suspended.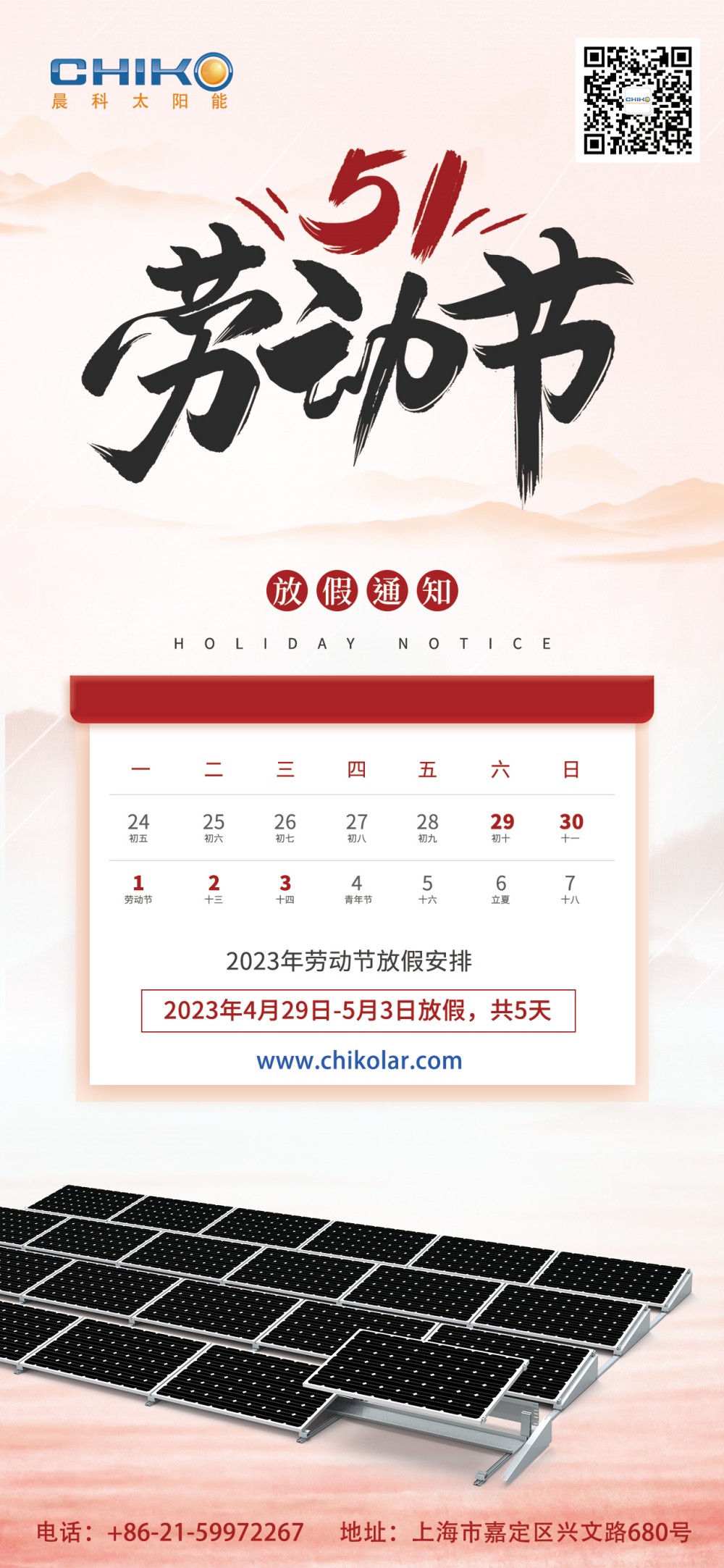 In order to ensure that your needs are responded to in a timely manner, we will arrange necessary department staff to be on duty to deal with any emergency situations. If you have any urgent problems or need our support during the holiday, please contact us through our customer service hotline or email. Our customer service team will respond promptly and provide necessary assistance.
We will resume normal operations on May 4th (Wednesday), and we will do our utmost to provide you with high-quality products and services. We apologize for any inconvenience this may cause during the holiday.
Thank you for your continued support and trust in chiko Solar. We wish you a pleasant and peaceful holiday!
Chiko Solar

Above news from CHIKO Sales & Marketing department
Add: No 680 Xingwen Rd. Jiading dist. Shanghai 201801 China
Email: Chiko@Chikolar.com
Website: http://www.chikolar.com
Fax : +86 (21)59972938
Phone: +86(21) 59972267 59973712 59973713--811