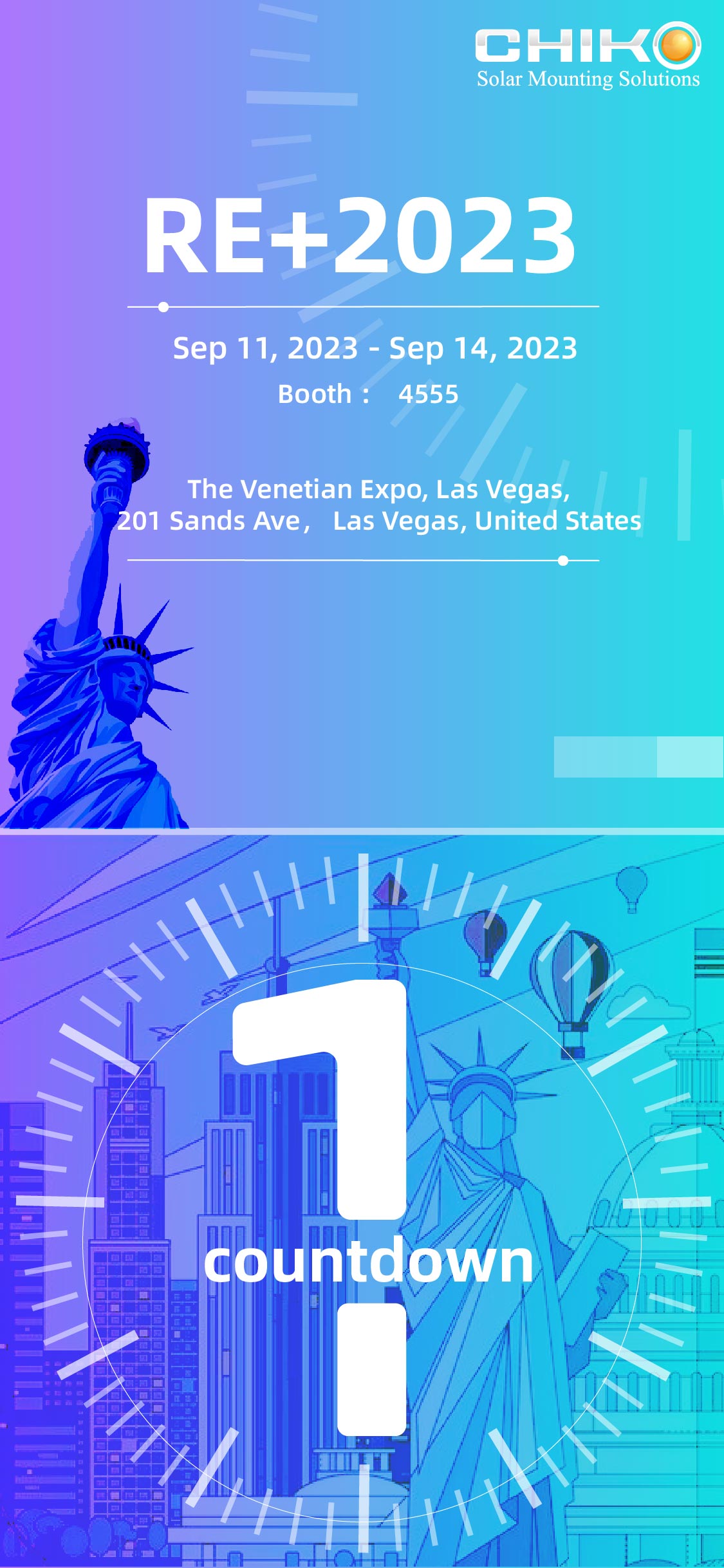 Hey there, solar enthusiasts in the USA! Ready to take your energy game to the next level? Look no further than Chiko Solar, the ultimate factory for all your residential and ground-mount solar mounting system needs.

But wait, we've got something special just for you! Chiko Solar is not only committed to bringing you top-notch products, but we have also set up shop right here in the land of the free. That's right, Chiko USA is here to cater to all your solar dreams and desires!
Imagine basking in the American sun, knowing that your home or business is powered by the most reliable and efficient solar mounting system out there. With Chiko Solar, we bring the perfect blend of Yankee ingenuity and cutting-edge technology.
But guess what? We won't just dazzle you with our exceptional products! Join us at the SPI Exhibition, where we'll be showcasing our extensive range of innovative solutions and ready to have some good ol' American-style networking.
At Chiko Solar, we believe in the power of personal connections. So, come on down, pay us a visit, and let's have a good old-fashioned chat about all things solar. Our friendly team is here to guide you through the entire process, from initial exploration to the final installation and beyond.
Not only will you benefit from our outstanding products, but you'll also have the peace of mind knowing that Chiko Solar's reputation spans continents. With our track record of 13 years of excellence, we're here to ensure that your solar journey is as smooth as a freshly paved American highway.
So, whether you're a solar enthusiast looking to power your humble abode or a business owner seeking to make a sustainable impact, Chiko Solar has your back. Join us at the SPI Exhibition, and let's bring the sun-kissed American dream to life, one solar panel at a time.
Unlock the power of the sun, American style, with Chiko Solar. We can't wait to meet you, partner up, and light up the USA together!
Chiko solar is in 4555# , welcome your visit.
Exhibition: Solar Power International 2023
Date :Sep 11, 2023 - Sep 14, 2023
Address: The Venetian Expo, Las Vegas,201 Sands Ave, Las Vegas, United States
Booth :4555

Above news from CHIKO Sales & Marketing department
Add: No 680 Xingwen Rd. Jiading dist. Shanghai 201801 China
Email: Chiko@Chikolar.com
Website: http://www.chikolar.com
Fax : +86 (21)59972938
Phone: +86(21) 59972267 59973712 59973713--811